Where we're excited to meet all the i's that God's Youth Movement brings our way!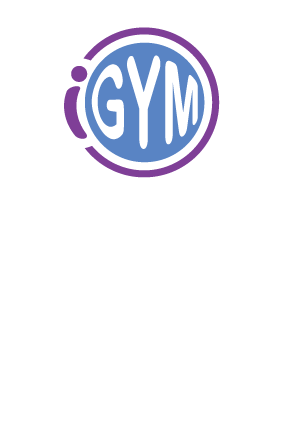 Where we are all about flips, fun, family, and friends! We enjoy using gymnastic-based activities as a vehicle for modeling and teaching traits such as personal responsibility, integrity, confidence, and respect. We love to partner with parents, grandparents, charter schools, and others in providing an encouraging learning environment for community youth and their families.
OUR FACILITIES
We are thrilled to have iGYM's home in beautiful and peaceful Palo Cedro! We hope any time spent in our facilities is positive and fun, and that you learn something new!
OUR NAME
The story of our name, iGYM: The little i represents each person that comes through our doors. The GYM stands for God's Youth Movement. We believe He is at work in everything we do and say, and we volunteer our time here as a form of worship.
OUR STAFF
​
Ely keeps our facilities in tip top shape and is involved in teaching our evening classes. He is dedicated, super handy, and willing to help in any way he can.
​
Kylee, Audrey, and Madalynn are a few of our more advanced gymnasts that share their love of the sport with other kiddos by helping teach classes.
​
Rebecca teaches classes, takes care of the books and emails, and loves making kids laugh. She aims to provide an affordable, quality program grounded in biblical values. As the one full-timer, she was brought on as our only paid employee in fall of 2022.
​
Big shout out to our parent volunteers as well!
​
​